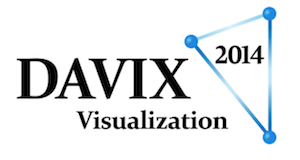 After 6 years, we finally have a new version of DAVIX available. It was about time to get this distro updated to modern standards. Ubuntu Server 13.10 as the base OS, github scripts to update your own systems, a Virtual Image you can download, new tools, etc.
What is DAVIX?
DAVIX, a live CD for data analysis and visualization, brings the most important free tools for data processing and visualization to your desk. Avoid the hassle of installing an operating system or struggling to build and compile the necessary tools to get started with visualization. You can completely dedicate your time to data analysis.
Now go download it!
I had the pleasure of attending the Underground Economy Conference this year in Bucharest, Romania. I ran a 90 minute workshop on big data and visualization. The workshop covered a number of tools, such as: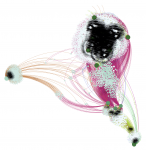 Here are the slides from the workshop [Well, almost all of them. Having attended the workshop, you will have seen some more]. In addition, you can download the
DAVIX image
that you need for the exercise.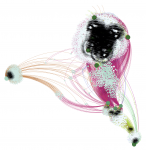 Firewall log where nodes encode the source and destination machines. The edge colors encode the port used for the communication. Graph was created by using AfterGlow and Gephi for the rendering.
On the left hand side, you can see DNS traffic, the brown part. The red edges denote SMTP traffic.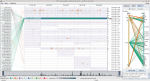 http://tnv.sourceforge.net/ only a portion of the data was given to Gephi